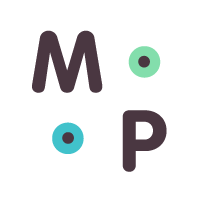 The Monster Project gathers artists from all over the world to reinterpret children's monsters in their own style. It's purpose is for children to have a first hand experience with the world of arts and to realize that their ideas can create feelings and have an effect on other people, showing them the potential that is within them and possibly sparking an interest in the arts as a carrer rather than just a hobby. 
The dynamic goes tists they're all assigned a partner whom's monster they'll have to reinterpret in their own style. This year, the results were exhibited at Urban Nation Berlin, during the month of August and September.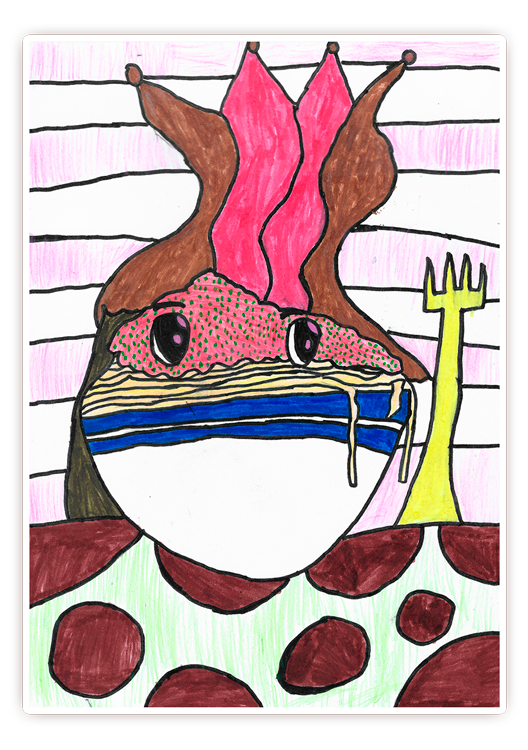 I was paired with a girl named Nina, who is the creator of this fantastic artwork.
Nicknamed the "spaghetti monster" by members of The Monster Project (for obvious reasons), I decided to reinterpret each element of the artwork as either part of a scenery or part of the character.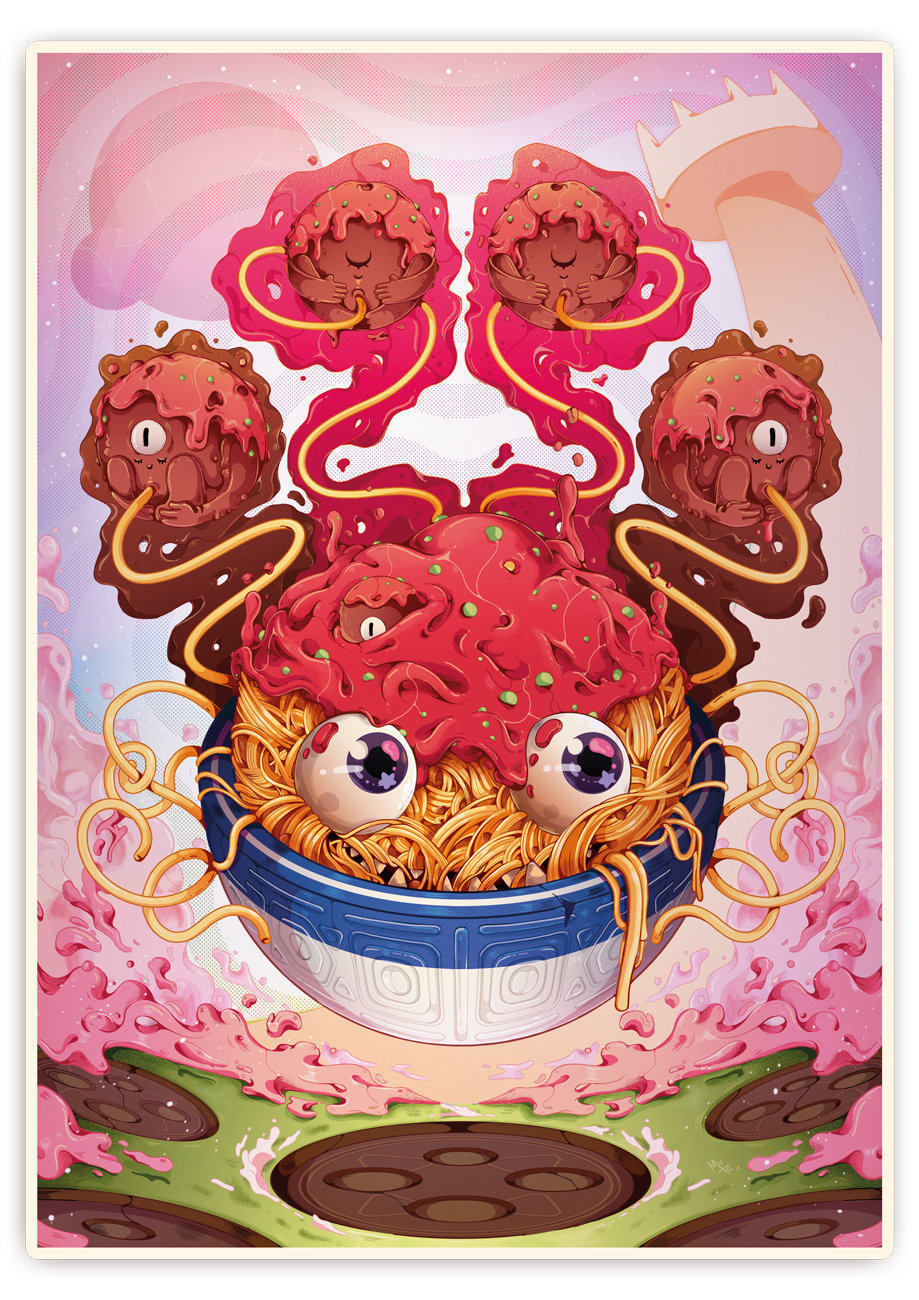 The character resulted in an alien-inspired bowl of noodles, complete with meatball babies concted to it by noodles.
The alien setting was created from the tower and dots from the original artwork. These dots were reinterpreted to plataforms where the imaginary spaghetti monsters could land when returning to their planet.